Thrift shopping is one of my favorite past times. Besides the affordable gems, I like the treasure hunt aspect. It's just the thrill of the hunt that I love so much. While I tend to prefer thrifting alone so I can go at my own pace, sometimes it can be a little lonely. I have quite a few friends and family who thrift, but for the people who don't, how do you get your loved ones to enjoy thrift shopping as well? Actually, it's not that hard.
Sometimes new thrift shoppers just feel overwhelmed by the volume of items in the store. And maybe there are other times they may not know how many fashionable items they can find at Goodwill®.
Here are three ways to get your close friends or family to go thrift shopping with you.
"Remember that dress you love? I got it at the thrift store"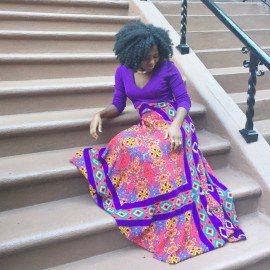 Credit: @PatriceJWill
Sometimes you need to refresh the memory of your friends or family and be a visual reminder of why thrifting can be so great. If you love thrift shopping, there's probably a dress, pair of shoes, pants, whatever it may be, that everyone just seems to love. This is your time to remind your loved ones that that stand out piece was found in the aisles of the thrift store. And it really helps if you can share a story or details about it. I have a gorgeous emerald green dress that many people compliment me on when I wear it. So I always share the story about how I found it for less than $20 at a shop in Brooklyn. This helps some of my friends think, "hmm, maybe I can find something that stellar?" That makes it all the more enticing for them to want to join the next time I tell them I'm hitting up the thrift.
Promise of a Meal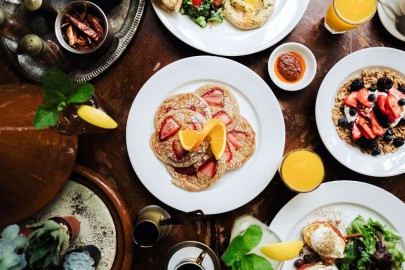 Credit: Thrillist
It's hard for anyone to turn down a good meal. Well, maybe that's just me! But I've always found that throwing in an offer of brunch, lunch or dinner makes any thrift shopping trip all the more enticing. It usually goes something like this, "Hey, wanna grab some brunch at XYZ place? They have a good eggs benedict and bloody mary. And we can do some thrift shopping beforehand!" There's a Goodwill in Brooklyn that's near a few of my fave brunch spots so it's a no brainer for me to tell friends to meet me at the Goodwill, we'll thrift for at least an hour and then enjoy a yummy brunch. So even if your friend strikes out at the thrift shop, the day will be capped off with a nice meal.
"Can you help me find….?"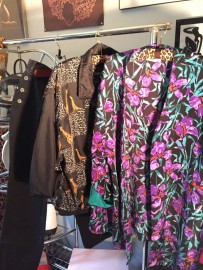 Credit: Looking Fly on a Dime
Finally, sometimes it's just too intimidating for newbie thrifters to feel comfortable scouring the racks of a thrift shop. But one tactic I like to use is to invite someone to thrift shop, but instead of shopping for themselves, I tell them they're helping me shop. I'll ask a friend to meet me at a convenient Goodwill location and say, "hey, let's just check it out for a few minutes. Can you help me find a black dress?" Instead of my friend feeling pressure to find something for their closet, this helps them feel like they're my thrift helper. And while they're casually helping me find something, they tend to find something they love as well. It's a simple, easy tactic that takes the pressure off. Before you know it, your friend found something they love and now they may be more open to shop with you next time.